National Concealed Carry Reciprocity
Messages Sent So Far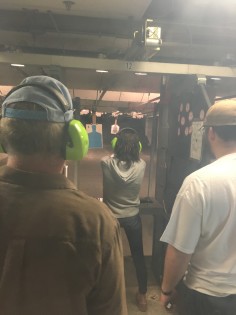 National Concealed Carry Reciprocity will ensure that law-abiding citizens --like Pennsylvania concealed carry holder and single-mother Shaneen Allen -- do not face decades of imprisonment merely because they took an erroneous turn into another state.
Allen spent more than a month in a New Jersey jail and incurred massive legal fees for exercising her right to bear arms, despite having a legal carry permit issued in a neighboring state. This is a blatant infringement of her constitutional rights and National Concealed Carry Reciprocity is the obvious solution.
Help Gun Owners of America and the America First Project put the 2nd Amendment on offense by taking action below!
First, Enter Your Zip Code